Top Ten of 2003
.


When GIS Monitor started life at TenLinks, Inc., I began an annual tradition of picking the top ten events, players, technologies, etc. of the past year. If you are feeling nostalgic, you can read up on 2000, 2001 and 2002 in the archives. Now, on to 2003!

1. New Technology Delivery System of the Year: Web Services - While still in their infancy, geospatial Web Services are available for use. These range from vendor specific ones, such as those offered by ESRI in its ArcWeb Services for ArcGIS, to Microsoft Research's TerraServer USA which supports SOAP and .NET to others, such as those offered by the Commonwealth of Massachusetts, that support OpenGIS specifications.

While few of use have used these offerings to date, vendors are offering them, and the brave early adopters are testing them out. I read the first article I've seen in the broader IT media (Computerworld) on the topic just this week.

2. Most Press Coverage: Geospatial One-Stop - If you traveled in geospatial circles this year, you heard about the Geospatial One-Stop Initiative, one of the U.S. government's 24 e-government initiatives and the launch of its portal at geodata.gov. The portal was credited with helping save lives in September when Hurricane Isabel hit the east coast. About a month later, the General Accounting Office criticized the initiative, along with other initiatives:"GAO officials recommended more cross-agency collaboration, improved outreach and better efforts to build relationships in order to make the e-government programs a success."

3. Disruptive Technology of the Year: Open Source - Open source computing follows the strict definition of the concept outlined by Clayton Christensen: it's low priced and doesn't do exactly what users need. But, as Christensen notes, the same was true of PCs and discount stores like Wal-Mart. Look at DEC today, and then, look at Woolworth's.

The other reason open source is disrupting things in the geospatial marketplace: organizations are stepping forward to make sure open source does what they need. Natural Resources Canada, for example, funded the development of standards in the University of Minnesota's open source MapServer offering. Just last week the USGS announced an agreement with Maps a la carte Inc. to develop open source software in support of The National Map.

Its also important to note that the first mainstream vendor, to my knowledge, made some of its source code available: Intergraph made the code behind its WMS Viewer website available, though not under an open source license.

4. Most Mature Development Tool: Components - While a few years ago GIS components, OCXs, Java Beans, etc. were the talk of the town, the excitement seems to have died down. MapObjects, MapX, and a slew of others all seem to be a blur. It's not clear whether the technology is mature, has saturated its market, or if something better, services perhaps, has taken its place.

5. Finally in Use: OpenGIS Standards - The Open GIS Consortium's (OGC) OpenGIS Web Map Service specification was approved in 2000, but it's only become a real"player" this year. (I consult to OGC.) Two things lead me to this statement. First, there are lists (though no single definitive one) of URLs that allow users of any client software that supports the specification to tap into servers that do the same. Some of the organizations behind the servers are governments, while others are commercial vendors such as GlobeXplorer and Microsoft.


Second, several desktop GIS products, notably MapInfo's MapInfo Professional 7.5, ESRI's ArcGIS (via an interoperability kit), Autodesk Envision (currently just a prototype), ArcView 3.x (via a no cost extension from a third party) support the specification. These are the products in front of which we GIS users spend most of our time. For the first time this level of interoperability is, literally, in our faces. That means that for the first time, the WMS specification really matters to GIS professionals.
6. Press of the Year: ESRI Press - The ESRI Press now has about 50 titles in its catalog, not counting software documentation products. All of them deal with some aspect of GIS. While other publishers do cover GIS, often from an academic perspective, there's no touching the breadth and quality of ESRI's offerings. There are some misses, but on the whole, ESRI's books are well-written, topical, affordable, and visually stunning.
Even though some books are basically marketing offerings, they shed substantial light on GIS use in a variety of disciplines. These tomes, I'd argue, are useful to those who use other products. The books that cover geographic theory and GIS use in education are instant classics.
7. On the Watch List: GISC Certification. GISC's certification is approved, and the paperwork is ready. As of January 1 the proverbial doors are open for anyone who wants to add a few extra letters (Certified GIS Professional, GISP) to their signature and business card. Certification brings tears of joy to some and tears of rage to others. It'll be very interesting to see if the expected swarm of applications come in early in 2004. It'll also be interesting to see if job postings and other requirements documents mention certification any time soon.
8. Where GIS Made a Difference: Columbia Disaster. GIS and mapping people have been called upon to help out in far too many, mostly sad, events this year including the Iraq War, hurricanes, flood, earthquakes, and fires. In following the mapping of the debris from the Space Shuttle Columbia, back in February, I felt the same sense of pride I did in our community during 9/11.
Individuals with the appropriate expertise left their jobs and families and headed to Texas to help. Some were relatively local, like David Allen of Euless, Texas, who shared his story with us. Surveyors and mappers came from far off states. In doing so they helped the scientific investigation as well as the mourning process by doing what had to be done. They did geospatial professionals worldwide proud.


9. A Trend that Never Stops: Acquisitions - If you can't think of a big acquisition this year, that's probably because most companies that were acquired were relatively small. Bentley bought Infrasoft. MapInfo bought Thompson and gained sole development and distribution rights to Vertical Mapper. Stewart bought GlobeXplorer. EarthData purchased ISTAR Americas. Intergraph acquired a German company, Terra Map Server GmbH. Japan-based Celartem bought LizardTech. Trimble picked up Applanix and parts of Emerge. And, most recently DigitalGlobe bought eMap International. The biggest acquisition, in dollars, I believe, was Group 1 Software Inc.'s $17 million payment in cash and debt forgiveness to buy technology from Sagent Technology Inc. In publishing, Advanstar picked up Cadence.
If there's one trend to tease out of this list, I think it's that some of the hotter technology companies, perhaps including ISTAR, GlobeXplorer, LizardTech, and Applanix need the strong business/marketing acumen of a larger organization. We'll have to keep an eye on these newly acquired players to see how they fare under new ownership.
10. The Best Conferences: I attended many conferences this year: short one-day affairs and week-long vendor focused events. I attended professional organizations' conferences including at least one that was not about GIS. Which ones did I leave with that happy buzz of new information and more questions? Three stand out in my mind.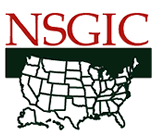 Two were quite small: One was a New England GITA conference, a one-day, inexpensive event, focusing on imagery. I learned about some new technology, got updates on some things I knew, and got a sense of what the experts expect in the future. The other was also one-day: Ventura College's GIS Day event. That conference was about neighbors sharing with neighbors. And, clearly this was important since each session ended with a barrage of questions. The other thing that floored me about this conference was the students' involvement. Because the conference was small, intimate, and informal (the organizer wore a GIS Day T-shirt and I was told not to wear the suit I brought) the college students in the GIS program seemed right at home.
The third event, a"big" week-long conference that left my head spinning, was the National States Geographic Information Council (NSGIC) annual meeting. While vendors do attend and sponsor the event, NSGIC meetings always (I've attended two NSGIC annual meetings and one mid-year) feel more like giant problem solving sessions than trade shows or"lovefests."



Oracle's 10g Spatial Platform
.
I spent a few hours in Nashua, New Hampshire last week with three of the people behind Oracle's support of geospatial data: Xavier Lopez, the director of Spatial, Location & Network Technologies, Jim Farley, Principal Product Manager (whose Autodesk University class I wrote about recently), and Jim Steiner, Senior Director of Server Technologies. My goal was to get a better sense of what was going on at Oracle in things spatial and also get a sense of what's going on in other database solutions.
The Platform
Even though I was visiting with three spatially savvy people, I found myself walking away with something that should be obvious, but that I think is often lost on GIS people. Oracle is a database company. It doesn't compete directly with ESRI, Autodesk, Intergraph, MapInfo, and other GIS companies. It competes with IBM, Microsoft, and other database companies. Oracle tends to promote things like high performance, high availability, disaster recovery, scalability, partitioning, low-cost LINUX clusters, data warehousing, and most recently GRID computing. If you sit in Larry Ellison's chair (CEO), the prime goal of the company is to distinguish its offerings from other database offerings in order to make money.
It's in that context that Oracle entered the spatial arena about ten years ago with Oracle Multi-Dimension, later called the Spatial Data Option. Those offerings have since morphed into Oracle Locator (a set of core spatial tools, packaged with Oracle) and Oracle Spatial (a more advanced set, available at additional cost). How is Oracle doing in differentiating itself from other database offerings with its spatial tools? No other major database vendor, according to Lopez, offers spatial data as a native type, that is, a type that's a full, active citizen in the database's structure. (IBM has licensed ESRI's SDE for use with DB2, which stores spatial data, but the data type is not native. IBM's acquired Informix product does have a native type. Several vendors, Intergraph included, store and retrieve spatial data from Microsoft's SQL Server, but again, it's not native.)
A Whole GIS in 10g?
When I read the list of new additions to Oracle Spatial at 10g, I thought"They are putting a whole GIS in there!" And, from my perspective as a geospatial industry person, that's just how it looked. But Oracle doesn't serve geospatial users exclusively; it serves a broad base of users in all sorts of public and private organizations. So, one of the points we came back to again and again in our discussions, was that Oracle Spatial serves two kinds of clients: heavy duty geospatial users, and traditional companies.
Heavy duty geospatial users have an enterprise-wide GIS problem (think of your favorite national mapping agency, for example, UK's Ordnance Survey) and traditional companies want, as Farley puts it, a bit of spatial analysis"added as a seasoning" to its core information technology inner workings (think of your favorite Fortune 500 company or local retailer, like for example, Blockbuster Video, Pepsi, or General Motors). While the former group's main job in life is to deal with geographic data, the latter uses spatial tools to leverage an existing information technology structure. And, just to be clear, there are many more customers in the second group than the first.
What we in the GIS community may also fail to realize is that many of the requirements laid out for Oracle Spatial 10g were not from the heavy duty geospatial user group, but the Fortune 500 group. The two hottest new features, across both groups are geocoding and routing. Lopez also observed that the new Network Data Model is generating more interest outside GIS than within. (The other additions include: topology, raster data support, and spatial analytics.) And, just as there are hundreds of specialized tools in Oracle that only a small percentage of users touch, there are many specialized tools in Oracle spatial that only a small group will use.
That, says Lopez, is even true of the GIS vendor community that works with Oracle. An image analysis company, like PCI will be"all over" the new GeoRaster tools, but probably won't touch geocoding.
That made me realize that Oracle is really no different from other software vendors. Additional functionality in new releases typically parallels existing offerings from third parties. I was specifically thinking of third party technology from seven or eight years ago for putting raster data into Oracle. Sometimes, for example, in the case of ESRI's ArcGlobe, coming in ArcInfo 9, the technology is licensed from a third party. Other times, the concepts are used, but the technology is built from scratch. I recall making the comment to one of the other journalists at Autodesk University this year that if you want to predict what'll be new in AutoCAD you should look around at what few third party products are still on the market.
Using Standards
While some companies go out on their own to define new ways of doing things, Oracle is particularly pragmatic. The company has a long history of supporting and following standards that dates back to SQL92, an ISO specification for querying. In the early days of spatial standards, Oracle implemented the OpenGIS Simple Feature Specification. And, more recently, when Oracle determined there was demand for storing topology in the database, it didn't make up its own way to do it, but relied upon the existing ISO standard.